Nordic Catch
The best sushi grade seafood delivery company.
Never frozen, sushi grade seafood. How?
Truly sustainable. Carbon neutral. How?
The best online seafood made easy. Add to your cart, choose when you want it, shipped overnight.
Already hooked? Try Build-A-Box
Scroll down to keep learning more and easily shop from the homepage.
Click on any product to learn more about it, read reviews, and discover products that pair well with it.
The best poke needs the best salmon
Salmon, Fresh Icelandic (2 servings)
Outshines any salmon out there

Heart healthy, stomach happy

100% fresh, never frozen, sashimi-grade
Regular price
Sale price
$24.00
Unit price
per
Sale
Sold out
Tell everyone
View full details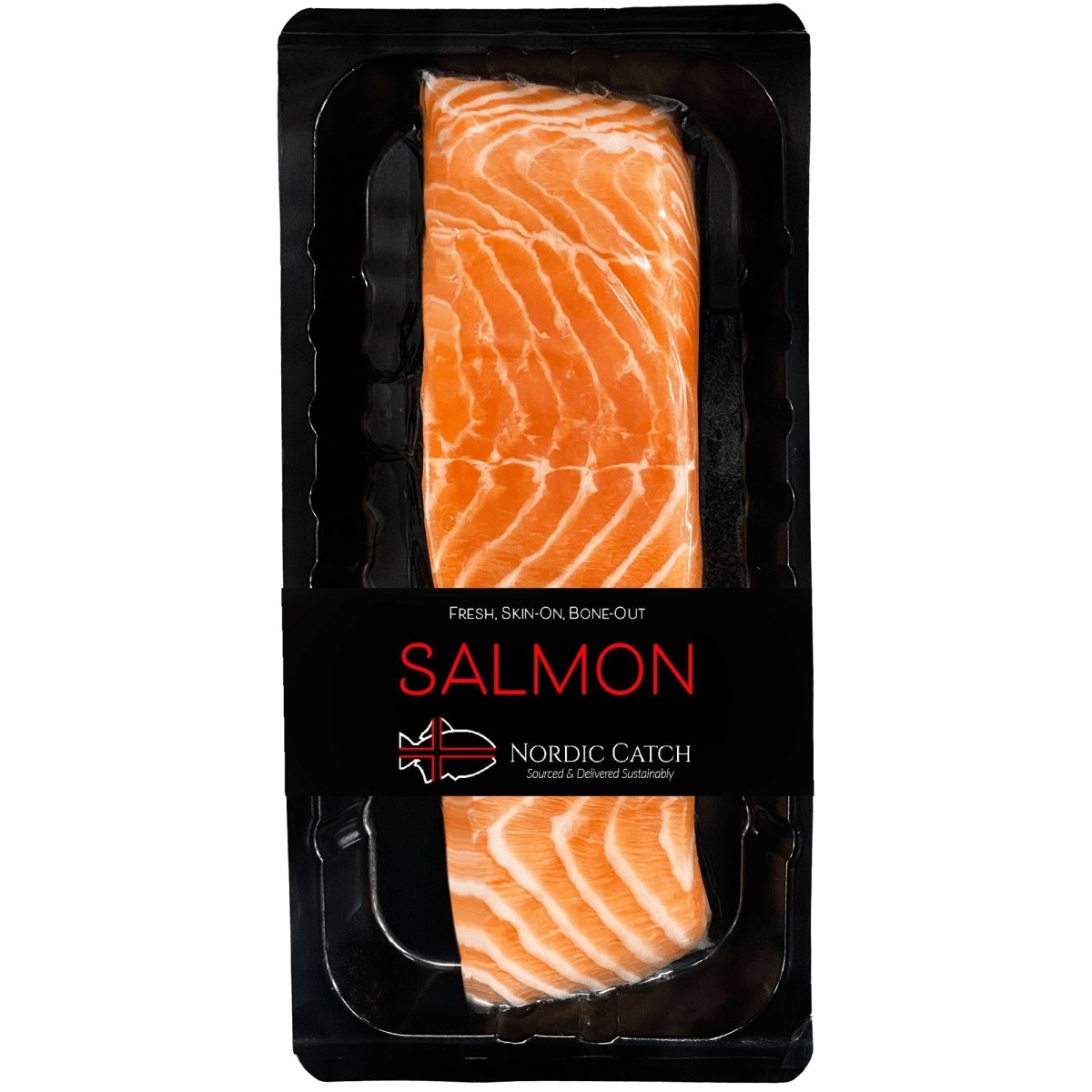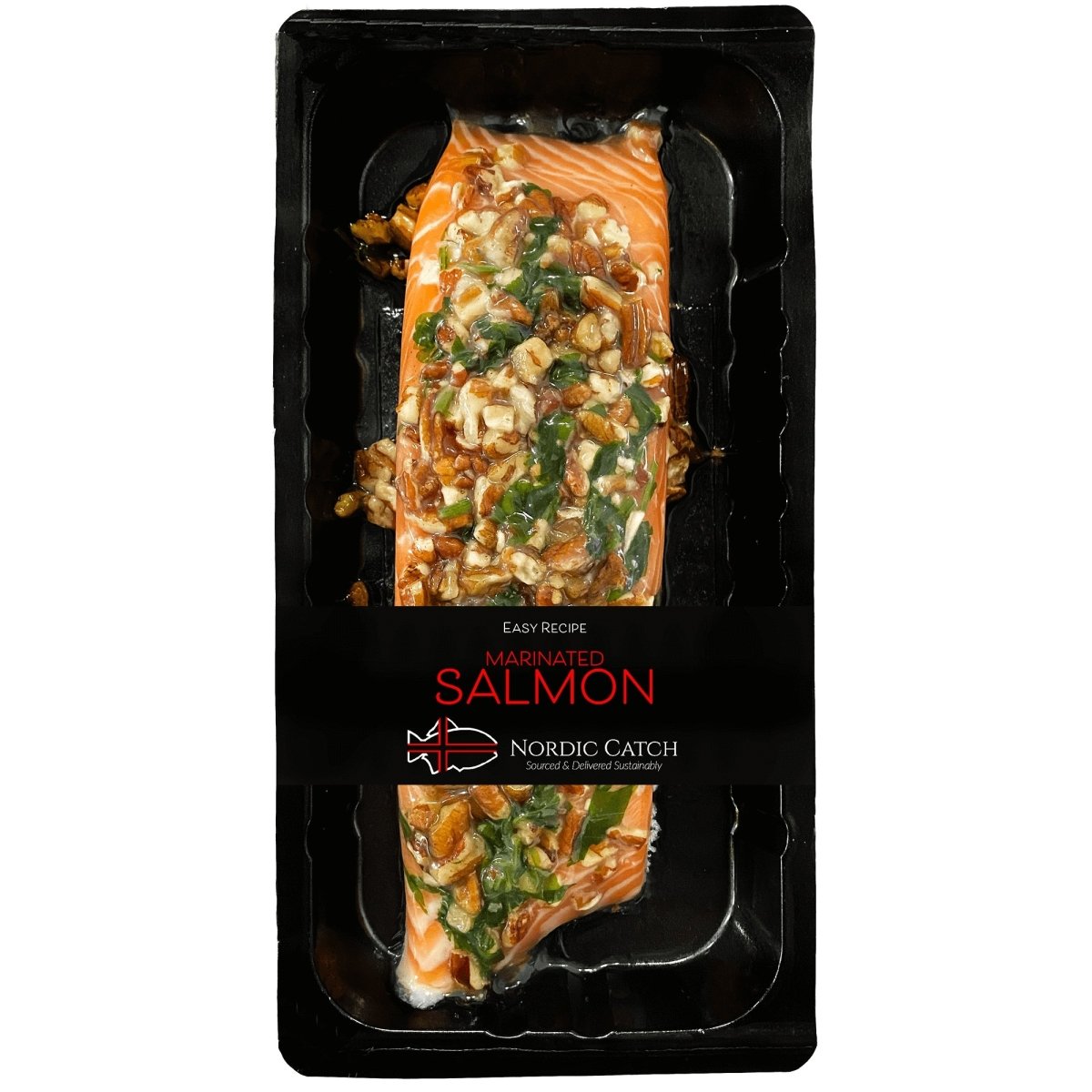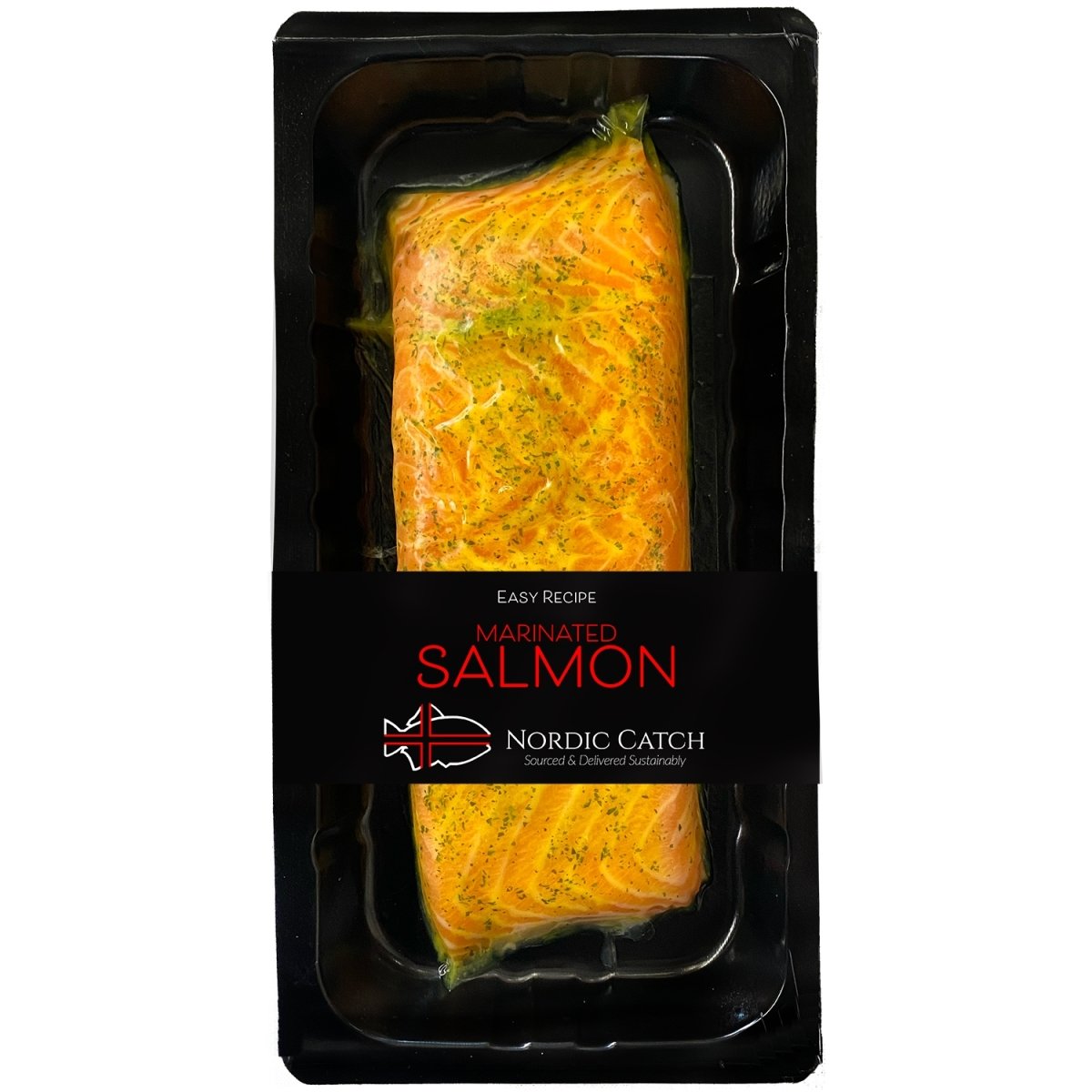 Never frozen, Sashimi-Grade Seafood. Learn How.
Weekly arrivals of never frozen seafood, laser-measured and portioned for 2 servings in each pack. Sealed airtight in Iceland to maximize freshness. 100% guaranteed.
-
Nordic Catch, Iceland = downstream glacial ocean waters. The cleanest and coldest in the world. Truly sustainable methods.
-
-
Chile = Pumped with antibiotics due to warmer waters inhabiting bacteria, parasites and diseases.
-
FAQ
How can it be sashimi-grade without freezing?

HaHa. Don't believe everything you hear. Check out this page.

Freezing is done to kill parasites found in fish so you can eat it raw. Fish from warmer and more contaminated waters do require freezing first, or they are pumped with antibiotics during feedings.

Iceland is surrounded by the coldest, cleanest waters in the world. No parasites will ever be found in our fish. No need to freeze. No need for antibiotics.
What day should I place my order?

Today. You choose your delivery day in the cart page. You can even choose a day up to 6 weeks from now!

Our fresh batch arrives every Wednesday. If you choose a delivery day between Thursday-Tuesday, your fish will always be from that preceding Wednesday's batch. Guaranteed fresh.
How fresh can it be all the way from Iceland?

We are the source. Working directly with fisheries in Iceland, there are no middlemen. Our fish is skin-packed for us weekly, then arrives to us in less than 36 hours.

We do this every week, so no matter when you place your order it will ship 100% guaranteed fresh to your door!
Do I need to be home when it arrives?

Nope. All shipments are insulated using recycled cotton insulation and food-safe cold packs. Our materials have been 3rd party tested to withstand up to a 48-hour transit.

Live in the Los Angeles area?

You have options. If you won't be home, then choose one of our insulated boxes! We hand-deliver the exact day you choose.
How long will the fish last in my refrigerator?

That depends on when you receive it. We guarantee our fresh fish to have up to a 10-day shelf life from the time it is packed in Iceland.

You want it as fresh as possible?

Get it by Thursday or Friday every week.
Can I stock up and freeze some of it?

Definitely. Since our fish has never been frozen, you can do so yourself. Our airtight packaging will protect the fish in the freezer for 6-12 months.

We recommend thawing your fish slowly, like overnight in the refrigerator to maintain its integrity.
New, Nordic Selections
A selection of international products vetted to meet the Nordic Catch Standards.
A5 Japanese Wagyu, Ibérico Pork, USDA Prime steaks, Jidori® Chicken, Ahi Tuna, Shellfish, and more added soon.
Smoked & Cured Salmon
Same sashimi-grade salmon, smoked with Icelandic birchwood. From traditional to one-of-a-kind recipes, each pack is ready to serve.
Fresh always wins
Taste and texture are the noticeable differences. Think about fresh vs frozen fruit... there's always a clear winner.
"Flash-frozen at peak freshness", "SUPERFROZEN", and any other silly term = no longer fresh. These start thawing in transit, then put into your "non-industrial" freezer for storage. The delicate tissue of seafood does not hold up as well when frozen.
Nordic Catch is the direct source, so our fresh fish arrives to you much faster than buying at your local market.
Bundles & Kits
Take out the guesswork. Curated bundles and meal kits to make things easy. Great for gifting! We may substitute items based on product availability!
Hand harvested sea salts
Made from mineral-rich Arctic seawater in the Westfjords of Iceland. 100% environmentally sustainable, leaving zero carbon footprint. Zero colors. Zero preservatives.
Human-Grade, Sushi-Grade Pet Treats! Buy with Prime!
Regular price
Sale price
$15.00
Unit price
per
Send a gift from Iceland
Surprise boxes or digital gift cards. Smiles either way. Schedule when your digital gift card sends! Check out our popular, giftable bundles!
Nordic Snack
Dried Cod Bites, Nordic Snack (35g)
Regular price
Sale price
$10.00
Unit price
per
Sale
Sold out