100% Authentic A5 Japanese Wagyu!
Nordic Selections
Regular price
Sale price
$129.00
Unit price
per
Sale
Sold out
Grade A5, the highest in Japan. BMS 9-12

Certificate of authenticity included

Ships overnight alongside any of our perishable products
Portion per pack

7.5-8.5oz filet per pack.
This rich cut of wagyu is great to experience with friends and family!
Grading

A5 - The highest grade that can be received by the Japanese Meat Grading Association.
Source

Region: Kagoshima Prefecture - Winner of the Wagyu Olympics

Breed: Japanese Black (Kuroge)
Cooking tips

Keep frozen, or consume within 5 days of delivery!

The filet mignon is best enjoyed medium rare.
Leave out at room temp for an hour or two to get the middle of the filet closer in temperature to the outside. This will make for a more even cook.

Use a very hot pan (like a cast iron skillet) and sear ALL sides for about 3 minutes each.

or

Thinly slice into strips and sear each one for about a minute. Place it atop sushi rice for the best Wagyu Sushi you've ever had!
Our selection of wagyu comes from Kagoshima Prefecture, the winner of the last Wagyu Olympics!
The crème de la crème of steak! Thick 8oz portion, BMS 9-12 rating!
A5 Wagyu Filet Mignon, like nothing else - it melts like butter! The most wanted cut, superior to all the rest. Get your hands on it - there's truly nothing like it!
This cut of wagyu is packed just like your favorite Nordic Catch Seafood, airtight in a protective tray to prolong its flavor and integrity.
Share
View full details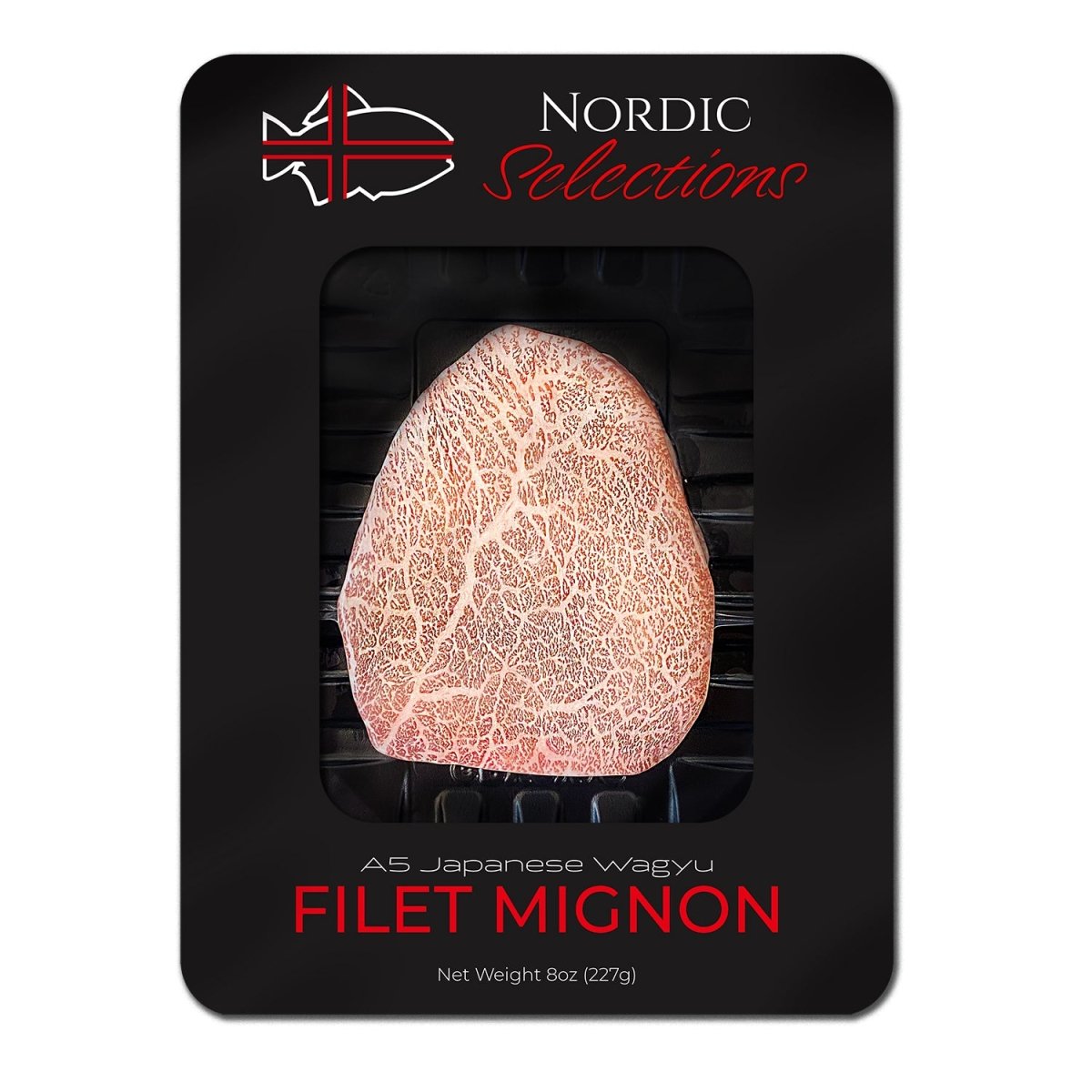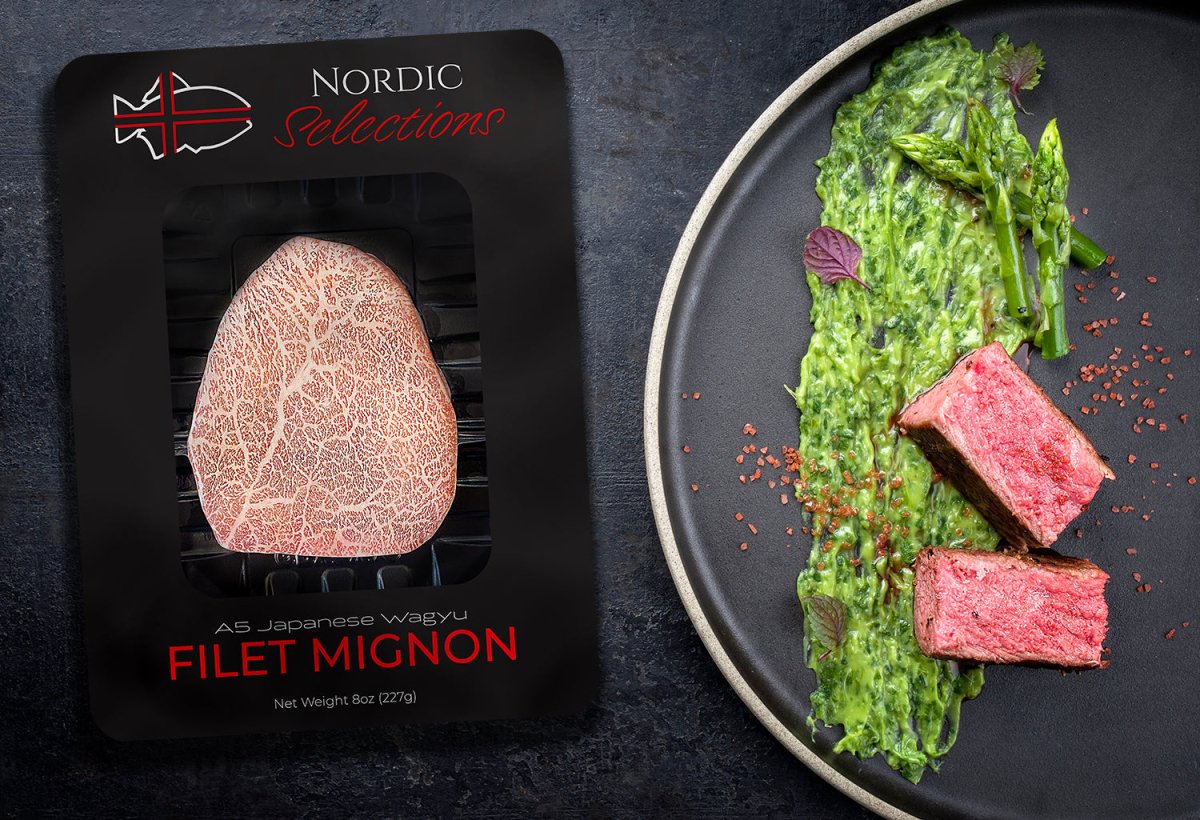 Questions about this Nordic Selection
Why A5 Japanese Wagyu beef?

What better beef to go with the "best sashimi grade" seafood?

Not only is this authentic Japanese wagyu, it is A5, the highest grading you can get.

The Nordic Selections catalog only includes products considered "best in class".
What's the difference from Australian Wagyu and others?

If you are looking for true, authentic wagyu, Japan is the only place to get it.

Any other "wagyu" are hybrids and only made by cross-breeding different species of cow, yielding very different flavors and textures.

Our wagyu is 100% Japanese.
Can I get it fresh, not frozen?

Yes! If you are willing to wait.

Most Nordic Selections products are available to us fresh, but we do not source them on a weekly basis like our Nordic Catch seafood.

So we must freeze most of it between order cycles.

Reach out to support@nordiccatch.com if you'd like information about custom ordering.