HUGE shrimp! Peeled and ready to cook!
Nordic Catch
Regular price
Sale price
$32.00
Unit price
per
Sale
Sold out
BAP Certified, making it a "Best Choice" by MBSW!

Extra Large (U12) size, perfect as your centerpiece dish

Ships overnight alongside any of our perishable products
Giant Black Tiger Prawns!
BAP certified and rated "Best Choice" by  Monterey Bay Aquarium Seafood Watch!
Introducing Super Colossal Shrimp, Peeled and Deveined, Tail On: the seafood sensation that'll have your taste buds partying like it's 1999 (in the best way!). Famed for their meaty, firm texture and flavorful taste, these certified sustainable giants are perfect for shrimp cocktails, ceviches and seafood dishes that pack an extra punch. A real shrimpin' good time!
Super Colossal Shrimp come in 10-12 pieces per pound.

Certification

Harvested from a BAP certified processor!

The Monterey Bay Aquarium Seafood Watch rates this species a "Best Choice" for following highly sustainable practices!
Cooking tips

These giant prawns are great for your next shrimp cocktail or meaty dish!

Peeled and Deveined for your convenience, ready to hit the skillet!
Share
View full details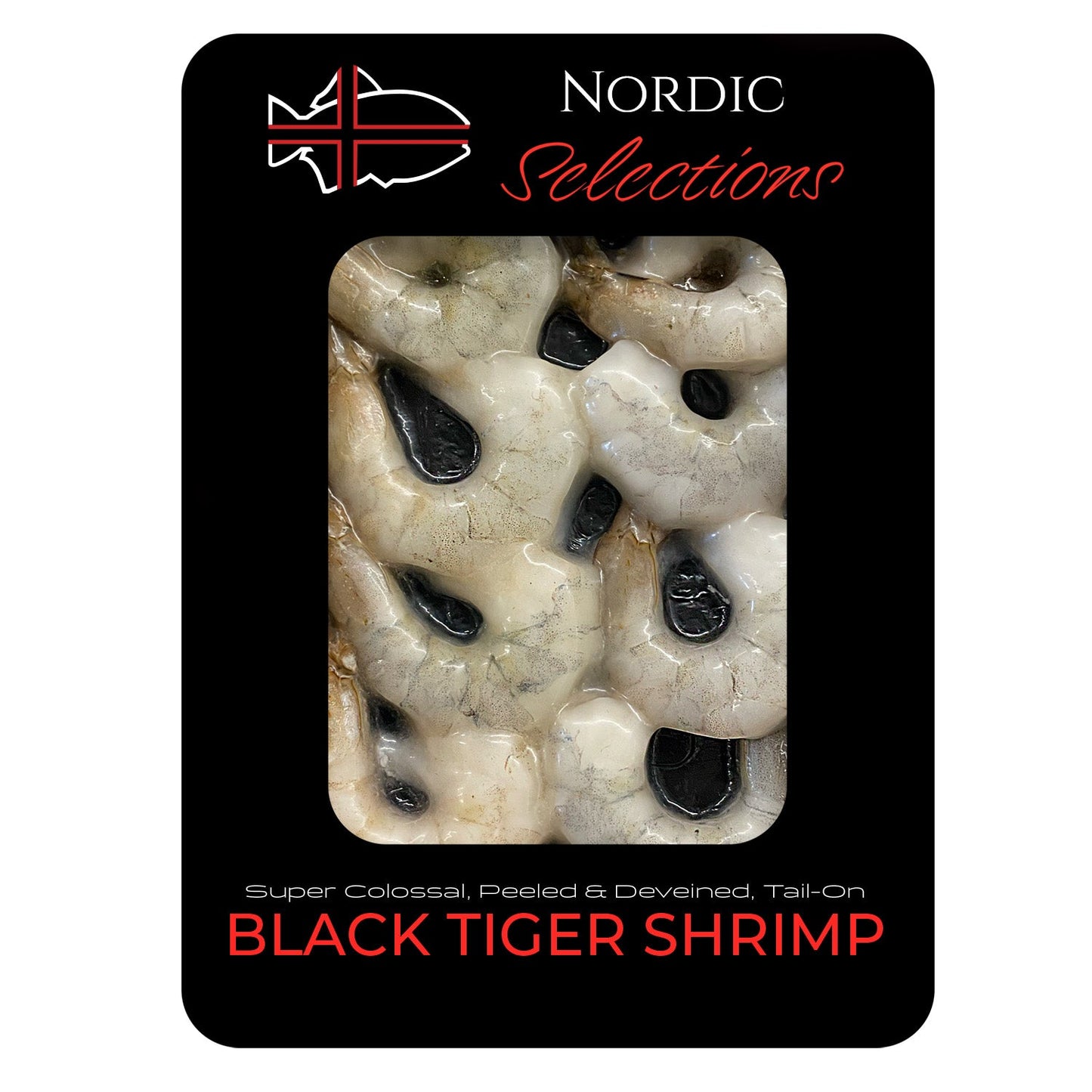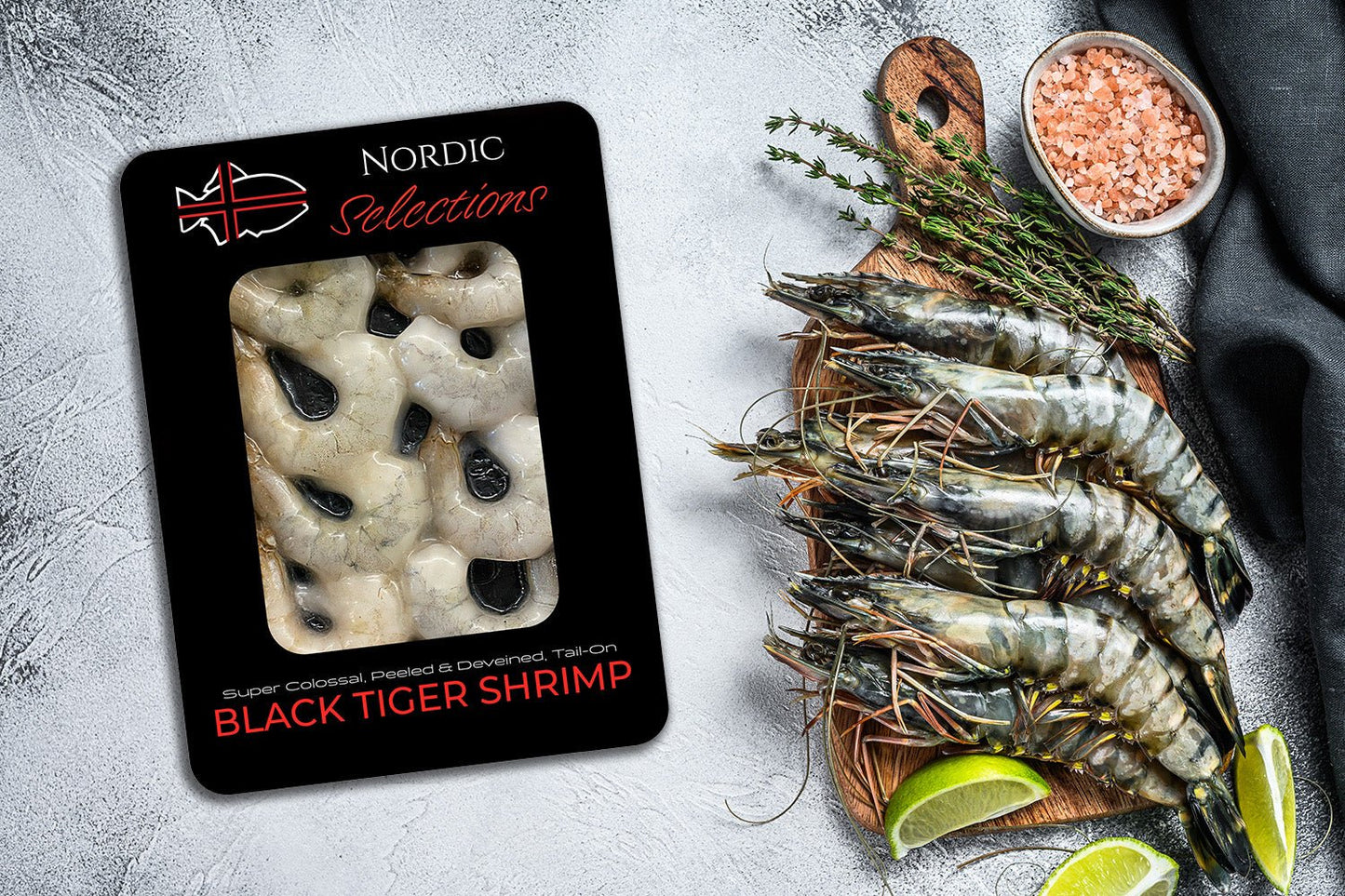 Questions about this Nordic Selection
Why Japanese Sea Scallops?

On top of being MSC certified, these are the most coveted scallops in the sushi culinary scene because of their size, meatiness, and amazing flavor as scallop sashimi!
What is sashimi-grade?

It simply means that it is safe to consume this fillet raw. Like sashimi or poke!

These high quality scallops are completely safe to enjoy without cooking.
Can I get it fresh, not frozen?

No!

Unless you are on the coast line waiting for scallops to dock, they will always be frozen!

Scallops only stay fresh for a day or two, so they must be frozen to extend their shelf life.