All of our seafood is sourced & delivered fresh, never frozen, from Iceland!
Sustainability
Our promise is to always source from sustainable sources in Iceland, leaving minimal impact on our environment!
Free shipping
We offer free Local Delivery & Ground shipping over $60 and free Nationwide Express shipping over $175!
Few limitations apply!
100% Guarantee
We guarantee every piece to arrive cold & fresh. If it didn't, reach out and we'll make it right!
Customer Reviews
Write a Review
Ask a Question
I recommend this product
Cognac cheese smoked salmon is really good
An unusual, not every day, taste that I really enjoyed.
02/16/2022
Mario

United States
I recommend this product
WOW !
I cannot even find the words to describe how great this truly is! As always, Nordic Catch provides quality and generous portions and that is exactly what you get here. Nice firm, flavorful salmon and the cream cheese topping is very tasty and quite unique. Definitely in a class of its own. I'll be back for more!
02/15/2022
Anne P.

United States
salmon
so great! we loved this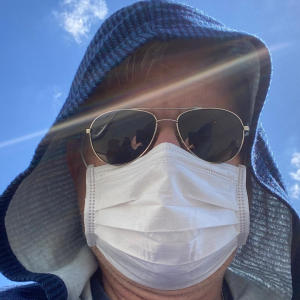 FT
01/27/2022
Freyr T.

United States
I recommend this product
Perfectly accented combination of smoke salmon, herbs and cream cheese
Growing up in Iceland from generations of salmon fishermen, I am well acquainted with the species' discerning quality, and sensitivity (fresh fish has no scent folks!). I can't overstate the delight and surprise to find this traditionally smoked ( patient-cold-smoked-birch-turf-hut smoke method ), the way they proudly do it in the north, available for purchase in Los Angeles! The quality natural Icelandic herbal blend, with creamiest of cream cheese - coming from nature fed happy cows is the go-to hors d'oeuvre of high end restaurants. Adding sourdough toast and arugula and I have my breakfast, lunch or dinner any day. That it takes me back to my childhood was a gift of Ratatouille proportions. Thanks Nordic Catch! You're exemplary!
01/11/2022
Wesley

United States
I recommend this product
Beautiful Salmon, Seasoning Less Impressive
The smoked salmon is beautiful: extremely fatty, bold, smoky, and pleasingly firm. However, the cream cheese and herbs, while generally pleasant, isn't quite as impressive. The cream cheese has a decent presence, but is not exceptionally impactful in flavor and mouthfeel. The hazelnuts and lingonberry jam have too slight of a presence to be noticeable. The cognac, fennel, and dill are the most evident, imparting the secondary flavors to the salmon.